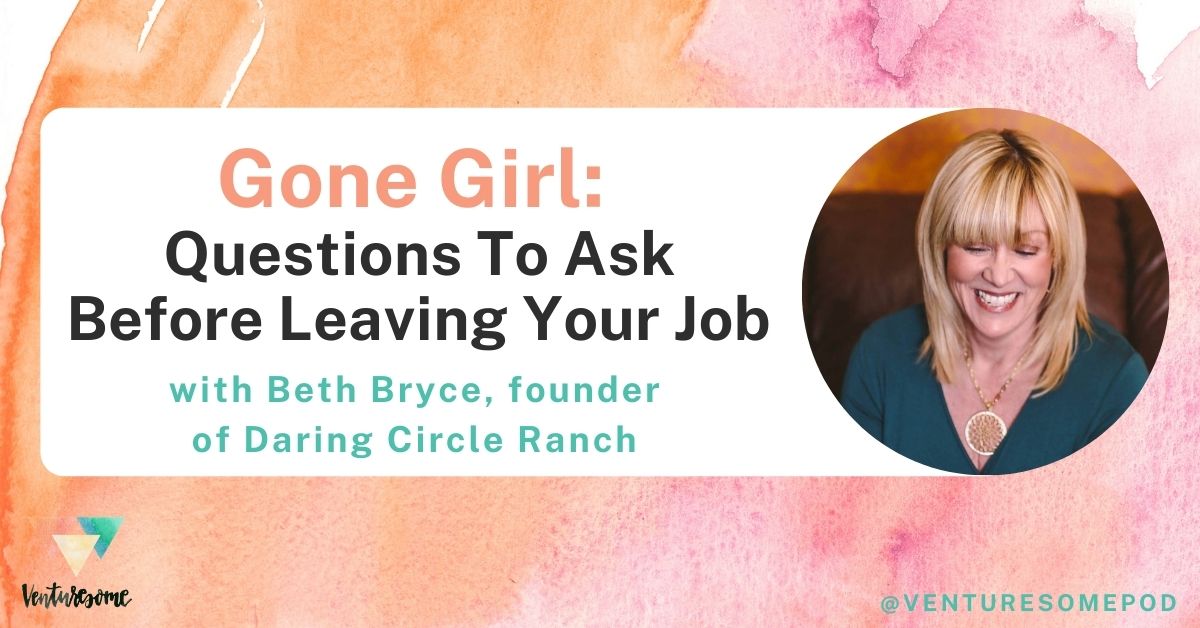 Gone Girl: Questions To Ask Before Leaving Your Job with Beth Bryce of Daring Circle Ranch
My first episode features Beth Bryce. Beth is a career strategist, transformation catalyst and founder of the Daring Circle Ranch.
Beth helps people break out of toxic, unhealthy jobs and find the motivation and path to careers that bring them joy and passion. And she has coached thousands through career and life transitions.
In this interview, Beth shares her own journey and shares her insights on when you should leave a "dream" when it no longer fits who you are — whether it's a job or something else.
Beth also offers a free e-book on her website on 50 ways you can spark your life revolution.
Is it time to leave your job?
Beth walked us through five critical questions to ask yourself when you're wondering if your current job is the right fit. In summary, she recommends asking:
Does this job allow me to work with people I respect who share my values?

Does this job provide opportunities for growth that stretch and challenge me?

Does this job set me up to launch into future positions that advance my career?

Does this job compensate me fairly?

Does this job fill my heart and feed my soul in meaningful ways?
How to answer the salary question
As part of our discussion, we talked money. When asked "What salary are you looking for?" Beth recommends this succinct answer delivered with a smile:
"Based on my education, experience and skills, I am sure you will give me a fair offer. What is the range of the position?"
Listen to Venturesome for the full conversation
And because this is a brand new podcast, please take a moment to leave a review after the episode.