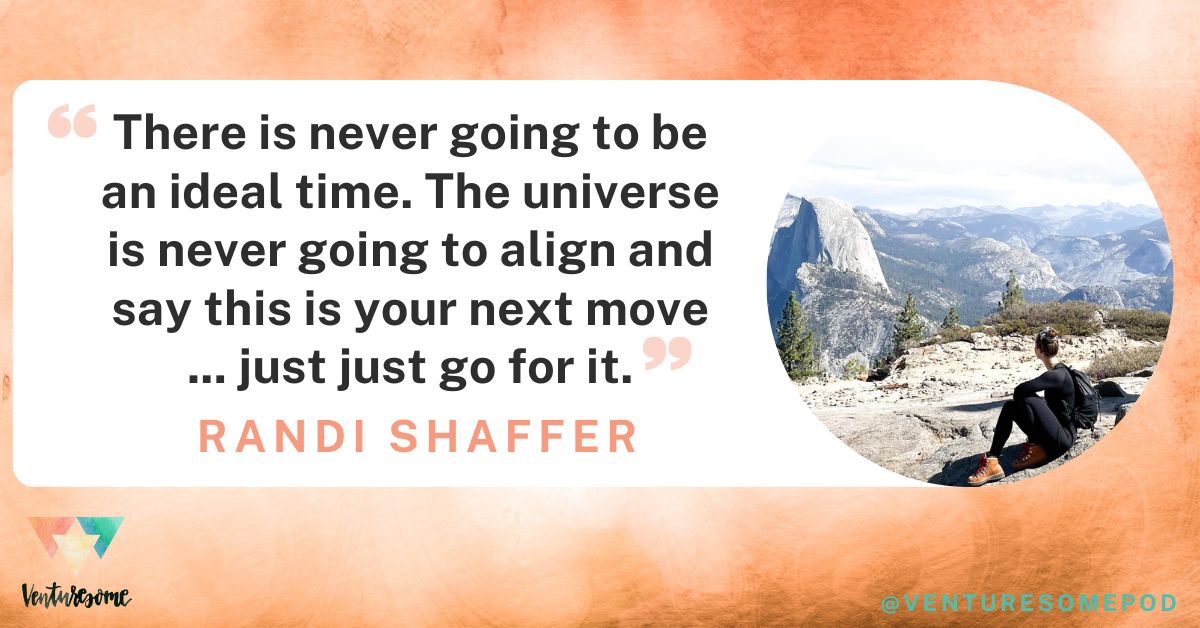 Randi Shaffer never wants to look back and wonder what would have happened if she would have followed the path she wanted. From working at the Chicago Tribune to serving in the Peace Corps in Ukraine to firefighter school in Flagstaff, Randi's career has been an incredible adventure.
"One of my big mentalities is I want to know the 'what if…' And if you don't take those jumps, if you don't take those risks, you will never know the 'what if…"
In this episode, she shares:
How she applied for hundreds of jobs before being hired as a social media assistant at the Chicago Tribune
Why she quit her "dream job" to join the Peace Corps
What it was like to be in Ukraine at the start of the pandemic
Her advice for career pivots during times of uncertainty
Randi also shares her perspective on generational shifts in the workplace and how she had to take a step back to areas she had skipped over in her laser-focused career pursuits in her twenties. After months of unemployment due to the pandemic, Randi leveraged her life and career experiences and landed as a public affairs specialist for the U.S. Forest Service.
As a former journalist, Randi shares critical career advice for young professionals — including for those in journalism who want to stay in the field or leave to try something else.
"I truly thought that it would take me until my 40s to even get to any kind of media position in Chicago. So when I checked that box at the age of 26, I was like, 'I don't know what I want to do with the rest of my life.'"
Randi's venturesome advice:
"There is never going to be an ideal time. The universe is never going to align and say this is your next move. If you want to trave, don't wait for friends. Just do it by yourself. If you want to take the jump moving in a career, don't plot everything out in a calendar and make sure everything goes to plan. Just take that job. If you have the resources and if you have the support system, just just go for it."
You can follow Randi on Twitter or read her blog, Randi with an i.
Support for Ukraine
As mentioned early in the episode, Randi shared two charities that support Ukrainians affected by the war:
If you enjoyed this episode and Randi's advice, I'd encourage you to give what you can.